It has been a very busy time recently with the National Pet Show, finishing the final bits of Pet Detectives Dogs and trying to spread the word about the series. Not to mention my day job too!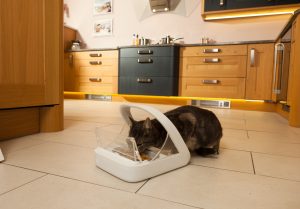 Anyway, at the pet show I met some great new people and met up with some friends from SureFlap. In my job I end up recommending various products because they enhance welfare for our pets. While I was pondering these things I thought it would be sensible to set up a page dedicated to the things I like that could help improve the happiness as well as the healthiness of our pets. I am all about the happiness!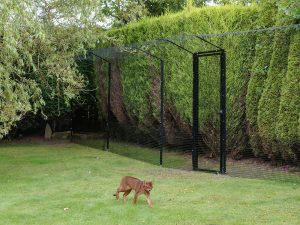 As you will see I have started a page for welfare-friendly products. I will be adding to it over time but there's a start for now. If any of you have come across life-enriching things that your pets have really benefited from let me know and I can have a look at getting them on the page. You can get in touch via Twitter or on info@emmathevet.co.uk. As with everything in this world I have to say that these are just my humble opinions so please make up your own minds too! You can also now find me on Facebook.
I finally have a few weeks at home before jetting back off for the yearly and brilliant Animal Welfare Discussion Forum. The day after this year's event I will be helping propel a lovely friend of mine, Graham, off on a leg of his insanely long bike ride from Norfolk to Capetown. He was quite keen for me to do a big chunk of the ride with him but sadly time does not allow so I will only be floundering round the first few miles with him. I'm telling myself not to feel too guilty seeing as I did my mammoth swim for them when I was a trustee. Anyway, Graham is a great animal welfare advocate and a great representative for my beloved Animal Welfare Foundation. Please if you have a pound or two or any other currency for that matter consider making a donation to his efforts. You can do that here.
And finally a massive thank you to the wonderful Blue Cross who are endorsing my Pet Detectives Dogs book alongside the AWF. The support of such respected charities is a huge compliment.